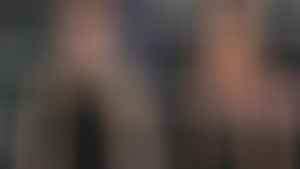 Hollywood celebrities Felicity Huffman and Lori Loughlin have been charged in alleged college admissions bribery scam.
The Associated Press reported Tuesday that authorities have charged college coaches and others in this huge admissions bribery case in federal court.
This big scam involves athletic coaches, a college admissions company in Los Angeles, test prep companies, and many more to be revealed soon.
The federal authorities have emails and recorded phone calls where celebrities were paying up to $6 million dollars to get their child accepted into Ivy League and Elite colleges. They were using athletic coaches and test prep companies to help scam the student's way into a high SAT test score in order to get accepted into a prestigious school.
Since 2004, as America's Leading Authority in College Admissions and Funding, my passion has been to help parents get their child into their dream college and make the cost affordable.
When I attended college and got into over $53,000 in debt, I learned real quick that college is a BIG business. After making mistakes, turning down my dream college, and influenced by the college to take unnecessary loans, I decided to make this my career to help parents avoid these mistakes and hope to never get scammed by unethical college admissions companies, test prep companies, and the ever-growing scholarship scams out there.
This incredible scam is proof that college athletes, administrators, and colleges will cheat the system for the money. It is unfair to hardworking students and parents that use legal and ethical strategies to help their child get good grades, high test scores, and help their child earn their way into the best colleges.
This is not the first time scams such as this has happened at colleges. For example, in 2008, over 150 colleges were being investigated for receiving secret kickbacks from banks for steering families into variable high interest college loans. Just search "college secret kickbacks" in google and you will find those hidden articles.
Since I've worked with college admissions officers and financial aid officers, my advice to parents is to start planning at least 2-3 years before your child goes off to college. By planning early, you have time to do research and possibly hire a Certified College Planner that is held to the utmost highest level of integrity to help a family through this overwhelming process.
Most parents leave the college admissions process in the hands of the high school counselor that are assigned to over 575 students and are overworked with little knowledge of actual admissions tactics for their child's education. Over the years, I have seen parents procrastinate, which leads to mistakes and possibly getting scammed by so-called college planning experts.
Over the past decade, I have seen so many college planning companies take advantage of clients for a fee and close down shop after they collected their money. Families have called me after hiring companies that are called "premier college planning" or "college planning advisors" of some sort all over Los Angeles, Conejo Valley, Santa Clarita, and Ventura County that their college planner is not helping them, therefore now need someone to help them get out of the mess they got into.
It bothers me to see individuals take advantage of families but also am blessed to be able to help families in the college admissions and financial aid planning. Every day, stories like this give me more passion to help more families and hope they don't get scammed by other companies, colleges, and unethical people.
I have also been on many TV, radio, and podcasts across the country sharing how families can identify and avoid scams and how to help their child get into their dream college while making it affordable.
In my ebook, 'How to Pay for College Without Going Broke", I share the 10 mistakes families are making in the college planning process and how to avoid them. Everything that I create, I also love sharing with college-bound families.
Check out my resources page on my main website for additional articles and checklists that can help you out.
Parents and students, the best advice I can give you is either find time to take control over the college planning and financial aid process yourself or call our office at (818) 201-4847 to schedule a complimentary college planning analysis to help you get started in the right process.
If you have been taken advantage of or want a second opinion in the college planning advice you are receiving, feel free to contact my office and my staff will schedule a call to help you. If you have questions, you can also email me directly at [email protected].
You can go online or tune in on national television to learn all the details about one of the biggest scams in college admissions. Here is one link to this news on Fox News.
https://www.foxnews.com/entertainment/felicity-huffman-lori-loughlin-charged-in-college-admissions-bribery-scam-report
Blog is written by Brian Safdari, Founder of CollegePlanningExperts.com