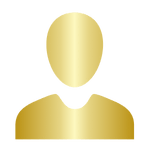 If you want the best for your child, having an expert tell you about the college you apply to is very advantageous. They make it a lot easier to make an educated decision, and I would recommend them to any family looking or planning for a college education.
Mark See | North Hills, CA
Because of their [The College Planning Experts] financial planning, we got an EXCELLENT financial aid package at a private school and are actually paying less than we would for a public university[…].
Lisa Sarkissian | Granada Hills, CA
Two free rides to private colleges and acceptance to six other schools. College Planning Experts. Best money I ever spent. Irene is amazing. My daughter is thrilled. So am I. Thanks CPE.
Sari Weiner | Woodland Hills, CA
The first time I opened a financial application my heart sank. There had to be an easier way to get through the jungle. And there is. College Planning Experts did not just take away the fear of College Applications but also took care of the forms and submitting financial applications.
Beate Chellette | Parent Culver City, CA
I had attended seminars hosted by other companies and I wasn't impressed with the information provided. […] Thanks to Brian and his experienced, caring staff, my daughter received over $26,000 in grants and scholarships and is attending a private college[…].
Marlo Miller | Valencia, CA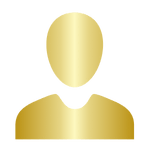 The College Planning Experts were amazing and helped with everything from financing to editing application essays. Irene is very kind and very patient. I am grateful for her knowledge and her very detailed edits on my essays.
Neekta Mehrkhodavandi | Simi Valley, CA
From financial difficulties to knowing which classes to apply to, the College Planning Experts alleviate the stress that comes with applying to colleges! […] College planning experts REALLY are the experts.
Sage James | Van Nuys, CA
My parents […] realized, with the help of CPE, that they weren't prepared for the financial aspect of college […]. I honestly believe that I would have had a decreased chance of getting into my colleges of choice without College Planning Experts.
Hailie Kittner | Palmdale, CA
As the first in my family to go to college […], aspects of the College application and financial aid process were difficult, but they [CPE] helped me every step of the way.
Scott Watson | Saugus, CA
My essays have become stronger, and I feel more confident as well. I don't feel intimated by the college process. They break it down and make it super easy for the students. They are just an amazing group of people who are always ready to help.
Cindy Mijangos | Saugus CA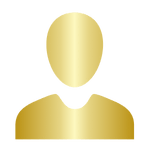 There are so many companies out there calling themselves 'experts' […]. [S]ometimes counselors can start thinking that anyone not working for a non-profit is the enemy. Well, I feel confident enough about College Planning Experts to dispute this idea.
Lynda McGee | College Counselor Downtown Magnet High School- LAUSD
Financial Aid is a piece of the college process that can be overwhelming to families. […] The College Planning Experts delivered valuable and helpful information to our parents and students and were able to answer all of their questions.
Casey Rowley | College and Career Counselor Malibu High School
The Hart High Baseball Program appreciates the support of College Planning Experts and plans to continue these informative workshops for years to come.
Jerry Randall | Baseball Coach William S. Hart High School- Newhall School District